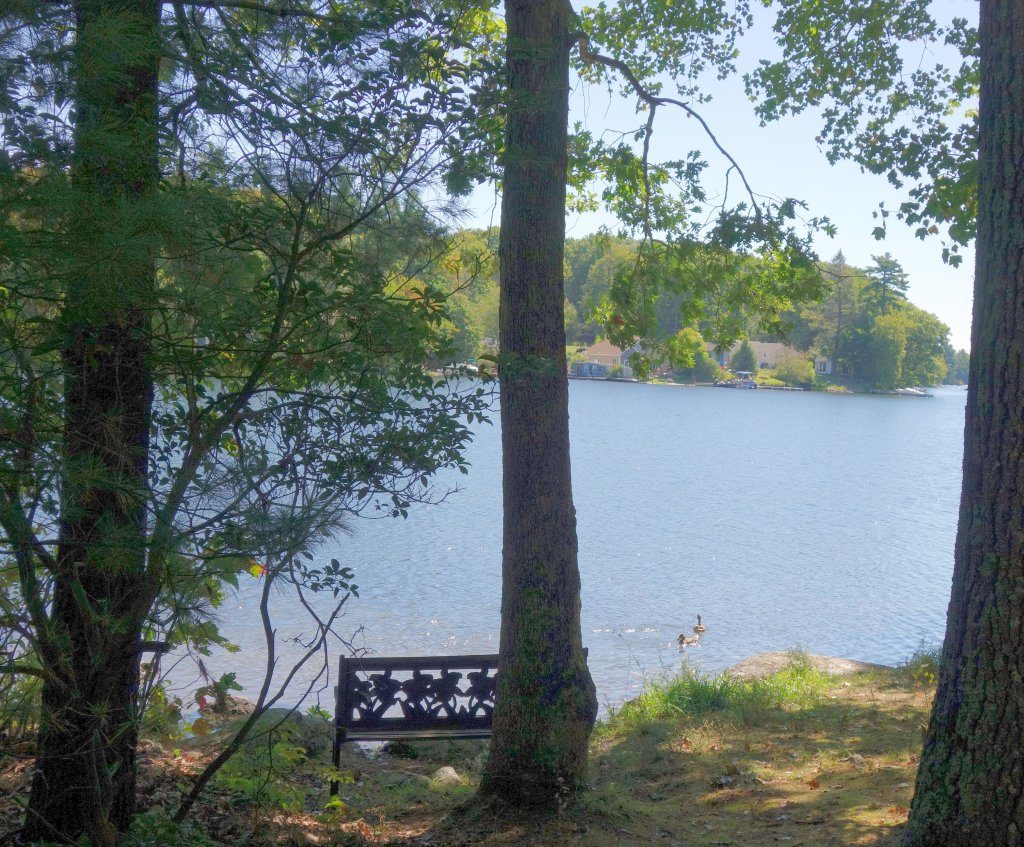 Swim or launch your kayak or canoe from this lovely spot on Cedar Meadow Pond.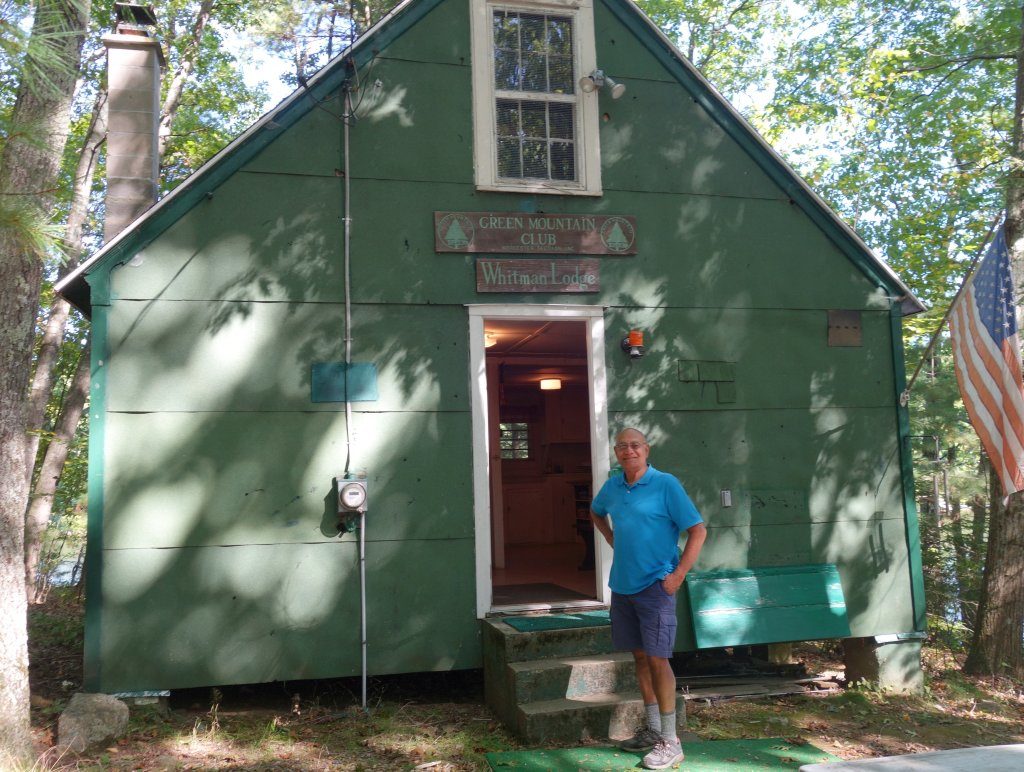 Club President Ram Moennsad shows off Whitman Lodge at the Fall 2017 Pot Luck
Situated on the shore of Cedar Meadow Pond in Leicester, MA, the camp is open year-round to the public during daylight hours.  The facilities include Whitman Lodge, a changing-room house, a picnic area and a porta-potty. The lodge and bath house are only open during Worcester Section-sponsored events, but they can be reserved in advance for a fee. Contact us for rental information.
Getting there:  The property is located at 345 Rawson Street. Note that many GPS units incorrectly place this address, so look for the entrance on the south side of Rawson Street about 300 yards northeast of the Rawson Street bridge over Cedar Meadow Pond. Look for our club sign at the entrance.
Camp Rules: Please abide these simple yet practical rules to assure the camp remains a public resource!
Obey and respect all posted signs
Access to the camp property is only allowed during daylight hours
Non-members can park on Rawson Street but do not block the gate with your car
Carry out all your refuse — do not discard trash in the porta-potty
No Alcoholic beverages
No swimming by those under 18 years of age without a parent present or lifeguard on duty
Group size is limited to 6 unless club permission is given
No fires allowed, but charcoal-only fires are allowed in the BBQ pit if your fire is completely extinguished when your leave
No overnight parking or camping allowed
Keys?   Gate keys and changing room house keys can be obtaining by any GMC Worcester Section Member. To obtain a key, swing by during a game night of reach out to Ram or Margos.
Whitman Lodge is named after Stanton Whitman who was a longtime president of the Green Mountain Club-Worcester Section. He passed away on May 14, 2010 at 97 years of age.